Here are the steps to download and install BlueStacks on PC:
Go to https://www.bluestacks.com and click on "Download BlueStacks" to get the latest version of our app player;
Launch the installer once it's done downloading.
Wait until the process finishes, after which BlueStacks will launch automatically.
Or You Can Click here for Download

And that's it! Once you're done, you're ready to start gaming on BlueStacks. However, in case you have any questions about the process, here's a more detailed explanation:
1. BlueStacks Requirements
Before you install BlueStacks, you must first check that your PC fulfills the following requirements:
Minimum system requirements

OS: Microsoft Windows 7 and above.
Processor: Intel or AMD Processor.
RAM: Your PC must have at least 2GB of RAM. (Note that having 2GB or more disk space is not a substitute for RAM)
HDD: 5GB Free Disk Space.
You must be an Administrator on your PC.
Up to date graphics drivers from Microsoft or the chipset vendor.

Recommended system requirements

OS: Microsoft Windows 10
Processor: Intel or AMD Multi-Core Processor with Single Thread PassMark score > 1000.
Graphics: Intel/Nvidia/ATI, Onboard or Discrete controller with PassMark score >= 750.
RAM: 8GB or higher
HDD: SSD (or Fusion/Hybrid Drives)
Internet: Broadband connection to access games, accounts, and related content.
Up to date graphics drivers from Microsoft or the chipset vendor.
Once you've checked that your PC can run BlueStacks, you can go ahead and proceed with the installation.
2. How to Download BlueStacks
Before you install BlueStacks 4, you must first download the latest version of our client from our website. All you need to do is navigate to our website and click on the 'Download BlueStacks' button. Once you've finished downloading the BlueStacks installer, click on it to run it.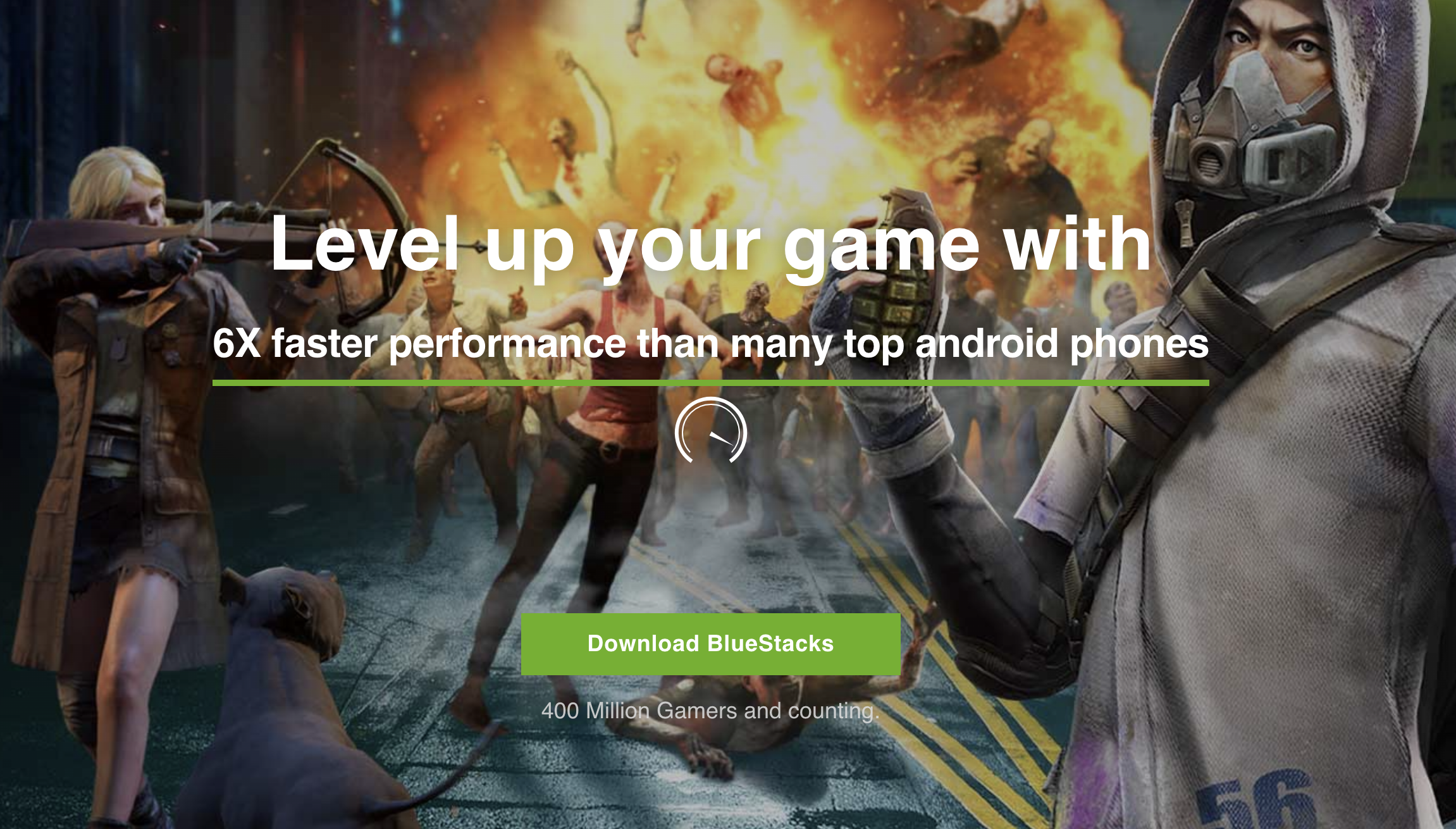 3. Installing BlueStacks
By default, our app player installs to your C drive. However, you will be prompted to confirm the parameters of the installation and will be able to change the install directory.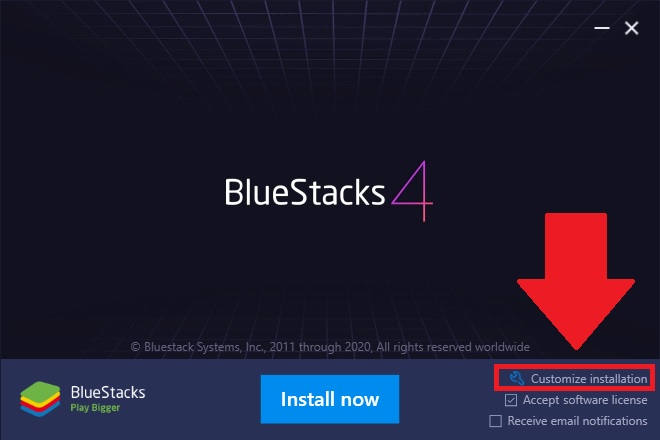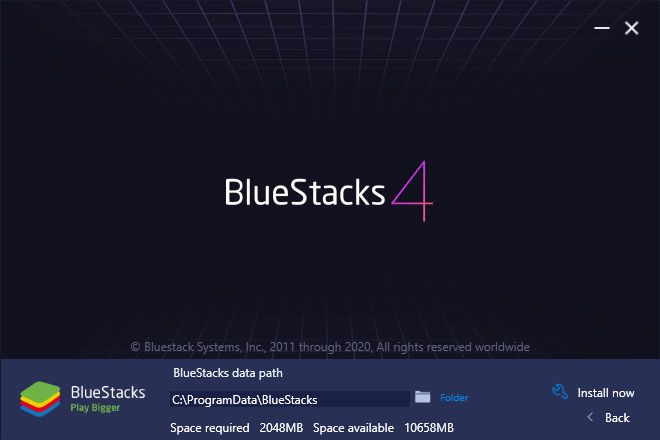 Keep in mind that all games and apps are downloaded and saved to this directory and can't be changed after you install BlueStacks. In this sense, please make sure to select a drive with plenty of space so that you can download and play any game without having to worry about storage issues in the future.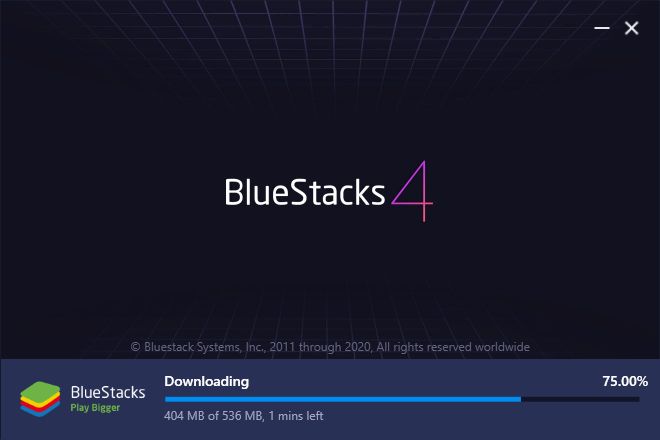 4. Setting Up Your Google Account
Installing BlueStacks 4 takes a few minutes, depending on your setup. Once finished, it will launch automatically, after which you will be prompted to link a Google account so you may start playing mobile games on PC.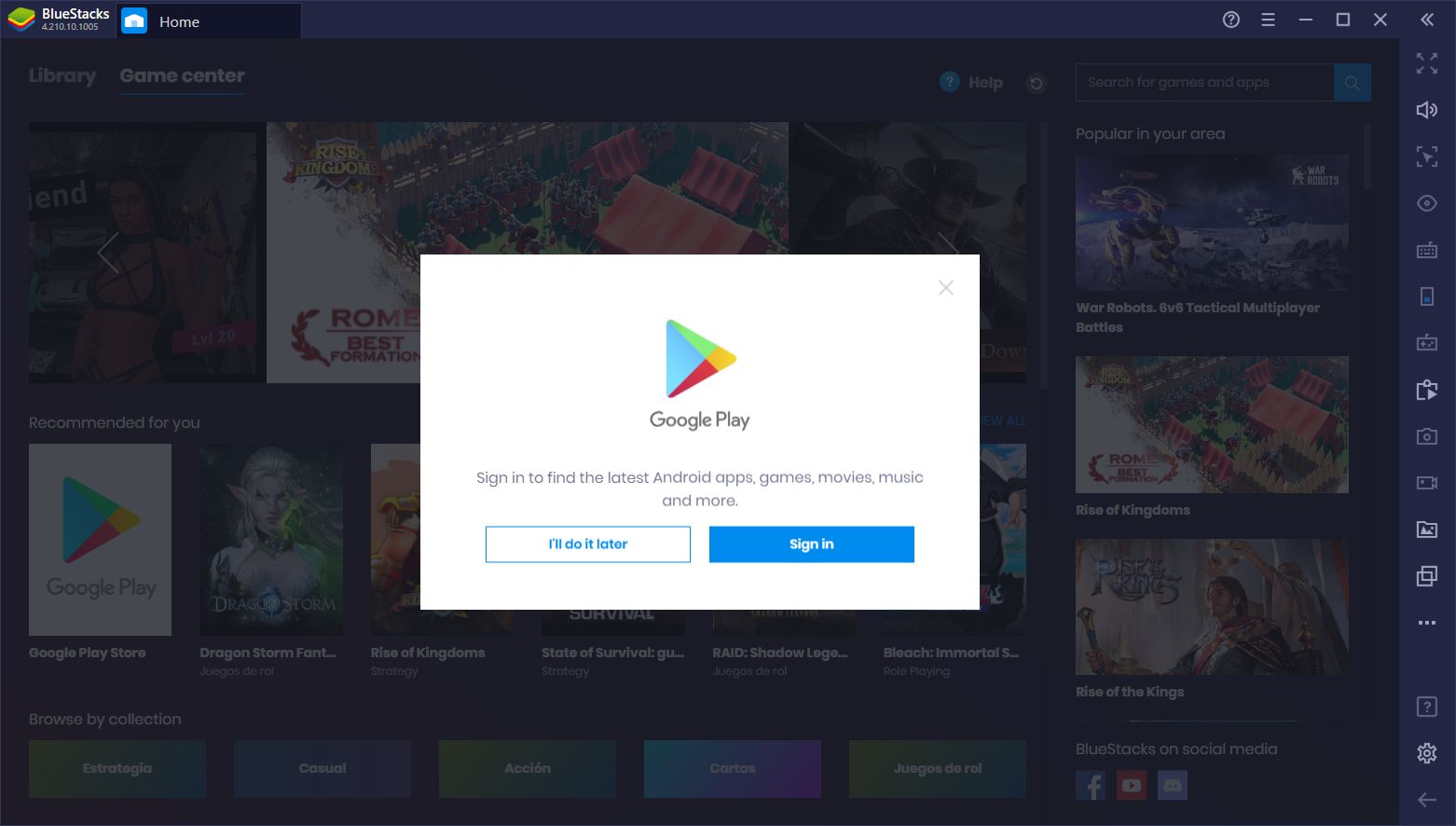 How To Setup Bluestacks
You need to first download the latest Bluestacks 3 software onto your computer from the official site of Bluestacks. Now, you will have to install the software tool on your Windows system. When done, simply launch the Bluestacks application and then follow the steps given below:
1. Click on "Agree" when asked to improve location accuracy. If you do not want that, click on "Disagree."
2. Now, you will have to select your language preference. For me, it is English (India) as shown in the image below.
3. Now, you would need to sign in with your Google account. If you have two-factor authentication enabled, you would be asked to head to a browser window to authorize the account. It will not launch a separate browser window but will utilize the in-app browser.
You will have to enter your credentials in this screen:
As previously mentioned, if 2FA is enabled for your Google account, this is what you will observe next:
4. When you are done signing in, you will be greeted with a couple of options to turn on backup/restore for your Google account and a location/Wi-Fi usage toggle.
How To Use Bluestacks To Run Apps & Games
After setting up your Google account, you need to know how to use Bluestacks to install an app or run a game. Fret not; we will guide you through the steps (though it is straightforward!).
1. When you launch Bluestacks, you will probably be on the "Home" tab. In case you are not, just click on the "Home" tab.
2. Now, to find an app or a game, you need to be in the App Center window. You may observe three options that include – "My Apps," "App Center," & "Help Center." You need to click on "App Center" to proceed.
3. At the top-right corner, you will observe a search bar. Just type in the name of the app or game you want to install.
4. After you are done, hit the Enter key or click on the search icon to get started.
5. Now, you will observe the Google Play Store listing all the games and apps to your searched keyword. Click on the one you want to install.
6. Just like you do on your Android smartphone, click on "Install" and then accept the permissions to start installing it.
After you have successfully downloaded and installed the app or game, you can find it in the "My Apps" tab to launch it.
Account Profile & Basic Settings
If you head into the "Account" tab by clicking on the profile icon, you will find the option to edit your information. Also, you may choose to upgrade your account to a premium subscription to remove ads, blockers, and unlock premium support. It costs 3.33 USD per month if billed annually else it would be 4 USD per month for the premium subscription.
We have included an image below to help you know more about the options present in the "Account" tab.
5. How to Upgrade From a Previous BlueStacks Version
To upgrade an existing version of BlueStacks to a more recent one, please follow these steps:
Download the latest version of BlueStacks from our website and run the installer.
If you have a previous version installed, you will be prompted to update instead of running a clean install. Just click on the "Update" button and let the installer run its course.
Once finished, your BlueStacks will be updated to the latest version, while keeping your apps and data intact.
In the past, whenever you wanted to upgrade to a new version of BlueStacks, you had to manually uninstall the previous version before running the new installer. For obvious reasons, this process was quite cumbersome. However, with BlueStacks 4, you can easily upgrade to a newer version of our app player without having to uninstall the previous one. If you're not sure which version is the most recent, simply go to https://www.bluestacks.com/ and click on "Download BlueStacks." This will automatically download the latest version of our app player.
Downloading and installing BlueStacks has never been as easy as with BlueStacks 4. All it takes is a few clicks, and you're set. Hopefully, this guide will have helped in showing you how to get started with BlueStacks and enjoy your favorite mobile games on PC.
If You Love this Article Share it with your friend. 🙌